Register
Milwaukee Angels Baseball Tryouts Baseball · Any
Opens Soon
MonTueWedThuFriSatSun
Individual Fees

Regular

25.0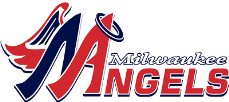 2018 Season Select Tryouts
Date: Wednesday, July 26th, 2017, Thursday, July 27th, 2017 & Monday, July 31st, 2017
Location: McCarty Park, Milwaukee, WI
Cost: $25.00 (pre-registered) or $35.00 (walk up)
DATE: Wednesday, July 26th, 2017
| | | | | |
| --- | --- | --- | --- | --- |
| | Field | Check In | Start Time | End Time |
| U7/U8 | | 5:00 PM | 5:30PM | 7:00PM |
| U9 | | 5:00 PM | 5:30PM | 7:00PM |
| U10 | | 5:00 PM | 5:30PM | 7:00PM |
| U11 | | 6:30PM | 7:30PM | 9:00PM |
| U12 | | 6:30PM | 7:30PM | 9:00PM |
DATE: Thursday, July 27th, 2017
| | | | | |
| --- | --- | --- | --- | --- |
| Team | Field | Check In | Start Time | End Time |
| U9 | | 5:00 PM | 5:30PM | 7:00PM |
| U10 | | 5:00 PM | 5:30PM | 7:00PM |
| U11 | | 6:30PM | 7:30PM | 9:00PM |
| U12 | | 6:30PM | 7:30PM | 9:00PM |
DATE: Monday, July 31st, 2017
| | | | | |
| --- | --- | --- | --- | --- |
| Team | Field | Check In | Start Time | End Time |
| U13 | | 5:00PM | 5:30PM | 7:00PM |
| U14 | | 6:30PM | 7:00PM | 8:30PM |
You may register for tryouts online at www.milwaukeeangels.org
Online registration opens on Wednesday, June 28th, 2017 and closes on Friday, July 21st, 2017. Any online registration after July 21st, 2017 is subject to late fee charges. Walk Up registration will be accepted any day of tryouts, however, will be charged the $35.00.
**If you cannot make the tryout date, please register online and send an email to milwaukeeangels@yahoo.com for alternative arrangements.**
**Pre Registered players, please show up 15 to 30 minutes before your start time.**
**Walk In players, please register 30 minutes prior to start time.**
**Rain out will be rescheduled for a date to be determined in August at McCarty Field or TBD at the HALO Facility.**
**If interested in coaching a 2018 team, please email milwaukeeangels@yahoo.com, subject line: Coaching Opportunity.**
Event Notes:
Now accepting registrations!